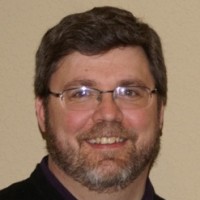 Thoughts on Christ Our Sanctifier
by Pastor Phil Arndt | October 12, 2011
In our Sunday morning EQUIP class, we are looking at "C&MA DNA", and the discussion for this week centered around Christ Our Sanctifier. There were some great takeaways from our time together, and I wanted to share them with you.
In the C&MA at large, and especially here at Westview, we believe that we are sanctified, that is, set apart, at the time of our acceptance of Christ's redeeming work on the cross for us. But we are set apart for a purpose, and every day, Christ, through the indwelling of the Holy Spirit, wants to draw us closer to Him, and closer to how that purpose works it way out in our lives.
We believe that at the moment of salvation, we are sanctified, set apart, positionally, that it, if for some reason, immediately after we became Christ followers, we were to die, we would be sealed by the Holy Spirit - nothing can take that away. But we also believe that we are being sanctified progressively, which means that every day we empty ourselves of our wants, our desires and our will, and allow the Holy Spirit to fill us completely. Each day we become more like Him, until the day we stand face to face with Him!
There are four things that are needed to experience sanctification:
ASK - John 15 says that if we abide in Him, and His words abide in us, we can ask whatever we wish, and it will be given. Now that verse has been corrupted by those wanting to say that God wants you to be rich, happy and successful, and they are really missing the greater point of this verse. The conditional idea of "If you abide (remain) in me, and my words remain in you" speaks of relationship - we and Christ! If we have that close abiding relationship with Christ, where His words are in our hearts and on our lips, then we understand and are obedient to His will. Because of this, the things we ask Him for will be the things that are on His heart already, so that His Kingdom will come here on earth, as it is in Heaven.
THIRST - As we abide in Him, we realize that nothing else will satisfy our thirst for Him than Jesus alone. Yet we continue to thirst for Him, because it is the only thing that brings real joy and sets us in the right "heartset" for serving Him. When we hunger and thirst after Him, we are less apt to hunger and lust after things of the flesh. It's good to thirst after the water of life that satisfies!
SURRENDER - When we surrender our lives to Him, our entire lives, then He is able to fill us to the very rim! But quite often we want to hold back a portion of our lives, so that we can have an area we can control. Surrender means to give up control, and that is what Christ desires in our lives - complete control. Not to be a tyrant or a dictator, but because He knows what is best for us. Don't hold anything back - give Him your all!
ABIDE - Take time to read John 15:1-18. Christ, as the great Vinedresser, has taken the effort to graft us into His vine, and has promised that that union would bring forth much fruit - fruit unto righteousness. What He asks of us is to remain in Him - to stick close to Him, so that He can care for us, teach us, direct us and show us His love for us again and again. There are so many blessings in the act of obediently abiding in Him, and we are only getting a taste of it here on earth. I look forward to eternally abiding in His presence.
If you haven't already, join us for EQUIP - Sunday mornings at 9:00. Next week (10/16) we will look at "Christ our Healer".