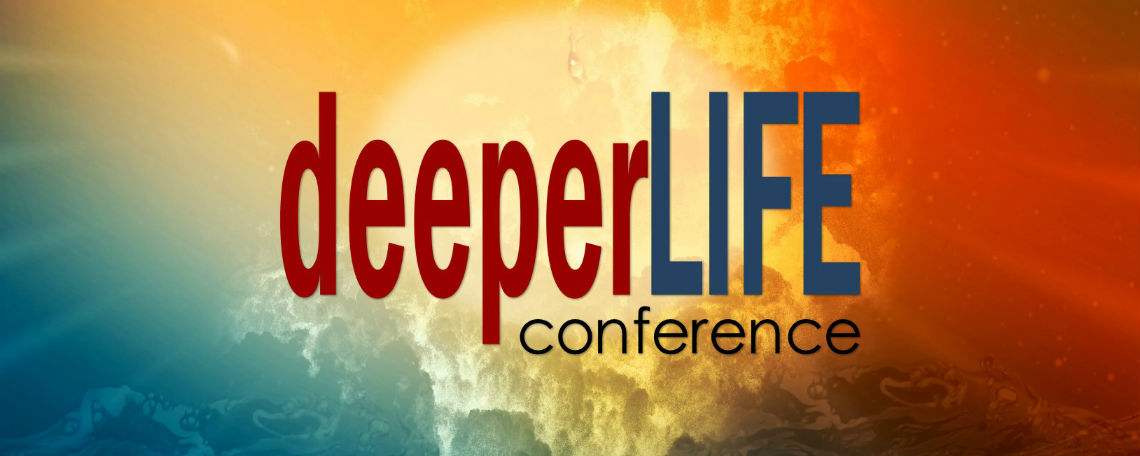 All too often, the Christian life is reduced to going to church, attending meetings, serving, and striving to find time for devotions. Looking around, it's easy to see the pain and brokenness that surrounds us. Churches compete for numbers, yet kingdom growth through new conversions is declining.



Do you ever wish for more to the Christian life?
Is this all Jesus promised?
---
But Jesus promised us abundant life -
a deep, intimate, satisfying connection with the living God.
An abundant life which impacts the pain and brokenness around and within us.
How do we access the abundant life Jesus promised?
The key is the presence and life of the Holy Spirit within us!

Dr. Rob Reimer will lead us into a DEEP LOOK at abundant life, providing practical strategies for stepping out of the ordinary and into the extraordinary, transformative fullness of life in the Spirit.
Join us in pursuing a DEEPER LIFE.
THERE IS MORE!
TICKETS
$50 - Early Bird Registration
(now through July 15)
$65 - Regular Registration
(July 15 - September 6)
Price includes Saturday lunch.
ACCOMODATIONS
Southwest Fort Wayne has many comfortable, close hotel options.
RESTAURANTS
Hungry? Check out some of our SW Fort Wayne dining options.
Dinner will be on your own Saturday evening.
EVENT SCHEDULE
Friday, September 6
Registration open at 6:00pm
Opening Session - 7:00pm
Emptying the Suitcase of the Soul
Saturday, September 7
Doors open at 8:00am
Morning Sessions—9:00am
Hearing the Voice of God
Inner Healing
Lunch —12:15pm
Lunch provided at Westview
Afternoon Session—1:15pm
Healing Model
Dinner Break - 5:00pm
Dinner on your own
Evening Session—7:00pm
Walking in the Fullness of the Spirit
Sunday, September 8
Doors open at 9:30am. Free to public.
Closing Session—10:30am
Jesus Restores



Schedule is subject to change as we desire sensitivity to the Spirit's leading

.